Offering world-class online courses since 2007 for people with a passion to create, build, fix & thrive with hands-on skills.

Training topics include:
Woodworking
Metalworking
Homebuilding
Mold-resistant basement finishing
Cabinet Making
Solar & Wind Energy Systems
Deck building
Water well management
Septic system revival
Backyard chickens
Survival food systems
Root cellaring
Tool sharpening
New courses released all the time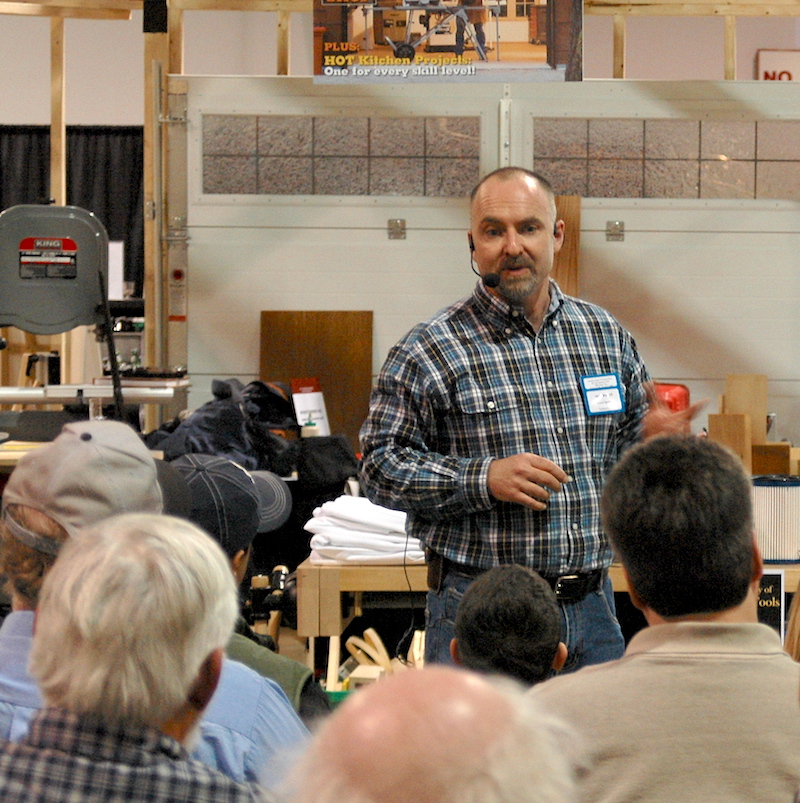 Who is Bailey Line Road Learning for?
The online courses I create and teach at BLR Learning are for anyone of any age with a passion to create, fix, build and enjoy time around the house, workshop and country properties. If you dream about making good things happen with your hands, BLR Learning is made for you.

See What They're Saying . . .

"I truly enjoyed being part of your MIG WELDING SKILLS FOR THE HOME WORKSHOP course. The information you provide via written and videos material is very well put together and easy to follow. I truly was a beginner, never having even owned equipment nor additional tools. I will keep my eye out for any additional courses you have on these topics."
– RM

"I learned a lot and really enjoy your teaching style. I spent my career in the plumbing business, and now am learning new skills with your WOODWORKING FOR BEGINNERS course!"
– DL

"The diagrams, instructional videos and written instructions in Steve Maxwell's SOLAR GENERATOR course were very helpful for understanding and constructing by own solar generator. I've tested the unit, charged the battery and had a"eureka" moment when it produced 120 volt power from the sun. Hopefully hurricane season on the east coast will not press it into service, but if so, it's ready to go."
– BV

3 Reasons to Love BLR Learning Courses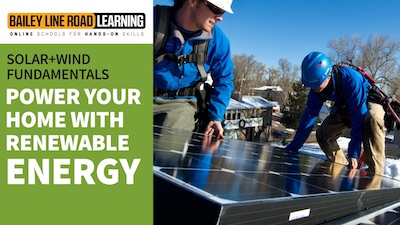 Videos, Photos, Plans & Words
When it comes to learning a new skill, details are everything. That's why each of my courses dives deeply into all the vital little details you need for success. It's the next best thing to having me by your side teaching.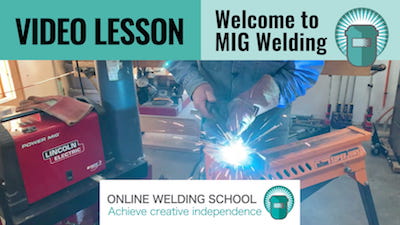 Learn at Your Own Speed
With each of my courses comes you get lifetime access to all learning materials. Many of my students end up taking multiple courses from me, and end up coming back and reviewing course material for years.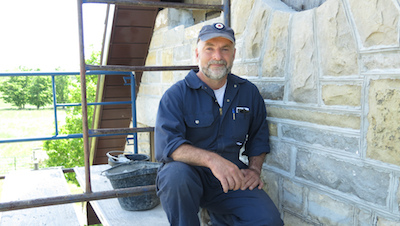 Instructor-Led Learning
As creator of all my courses, I know the topics inside out. Everyone who enrols gets lifetime access to me personally by email, phone or video conference to answer questions as they come up. This is what real learning is all about.

The Bailey Line Road Learning Story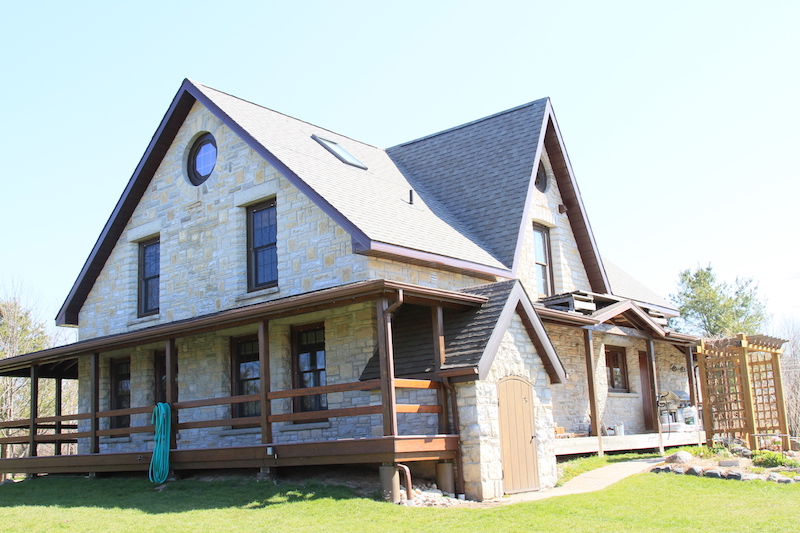 It all begin in 1986. That's the year my 23-year old idealistic self bought a 90 acre piece of vacant farmland and forest on a Canadian island called Manitoulin.
My idea was to build a satisfying rural life for myself and family, and the online courses I've been offering since 2007 are based on the same skills I use and have mastered here on my rural homestead over the last 35 years. My online school is named after the the rural road where I live, Bailey Line Road. That's the stone house that my wife, Mary, and I built ourselves. You can just barely see it driving past.

More testimonials . . .
"It has been a very enjoyable pleasure going through these easy to follow and understand online courses you offer. I am very excited to get started started on new adventures. I just again want to say THANKS !!"
- EH

"I have attended seminars and bought other online courses before, but Steve Maxwell offers the most comprehensive, thorough and detailed how-to guides out there today. His Sharpie pen explanation videos are so simple and easy to follow but really give you confidence. I feel like Steve will be there with me every step of the way as I make my dream to live in the country."
- RM

"Steve has been absolutely fantastic to work with. He is always prompt to answer questions, and we could not be happier with the results!"
-BT

Frequently Asked Questions
Q: "Why are your courses so expensive?"
A: There certainly are cheaper online courses than mine, but high quality online courses with coaching often cost more than what I offer. Detailed information, videos, photos and text combined with one-on-one coaching is what leads to true skills mastery and personal transformation.
Q: "How do these courses work?"
A: The process is simple. After choosing and buying the course you want, and paying via our secure servers, register with your name and email address. This unlocks access to the course material. 
Q: "Can't I just learn these skills on my own?"
A: Yes, you probably could, but why would you want to struggle, taking a long time to learn the hard way? Sure, there's YouTube, but no public videos deliver the same trustworthy, curated learning experience with instructor backup like I do with BLR Learning. For the cost of a decent cordless drill or less I can save you months of time and thousands of dollars in poorly purchased tools and materials. 
Q: "Can I trust you?"
A: The main thing for me is that you actually learn skills well enough to use them and make them part of your life. The money you pay is secondary to me and my money-back guarantee proves it. The testimonials you see here are just a few of the hundreds that my students have sent me over the years. Many tell me my courses are the best they've found. Some of them keep up a long-term email conversion with me, asking for help and getting it.
Q: "Why would I buy your course when others are selling the same thing?"
A: I've been where you are right now, wishing I had skills that I don't. The thing to understand is that I'm not some "armchair expert" who has been teaching for decades without actually doing. I regularly use all the skills I teach, including many details you won't find anywhere else. 
Q: "Are your courses suitable for beginners?"
A: Yes, all my courses are suitable for beginners, but they also offer guidance for people with intermediate or even advanced skills.

Q: "How do your courses work?"
A: I've made all my courses as simple as possible to use, both with a computer, phone or tablet. Hit the "Enrol" button on any of the course landing pages, pay the fee, then open the course material and get learning in minutes.
Q: "How long do I have to complete each course?"
A: As long as you like. Enrolling entitles you to lifetime access to all course materials and to me to answer questions for you. I'm still in touch with some people who took my courses years ago.
Q: "What if I don't like a course?"
A: There's never any risk to you by enrolling because I offer a money-back guarantee. If after 30 days you're not completely happy with the course, just let me know and I'll refund your money. People hardly ever take me up on this, but I do stand behind all my courses.
Q: "Do I get the entire course when I purchase and enrol?
A: Yes, once you enrol, you'll have access to all course materials.
Q: "How can I get started?"
A: Very simply. Enrolling for a specific course is safe, fast and easy. You can literally get going with a course in about 5 minutes.
Q: "Can I connect with you to ask questions before enrolling?"
A: Yes, I welcome questions before or after you've enrolled. Email me at steve@stevemaxwell or text me at 705-210-8519