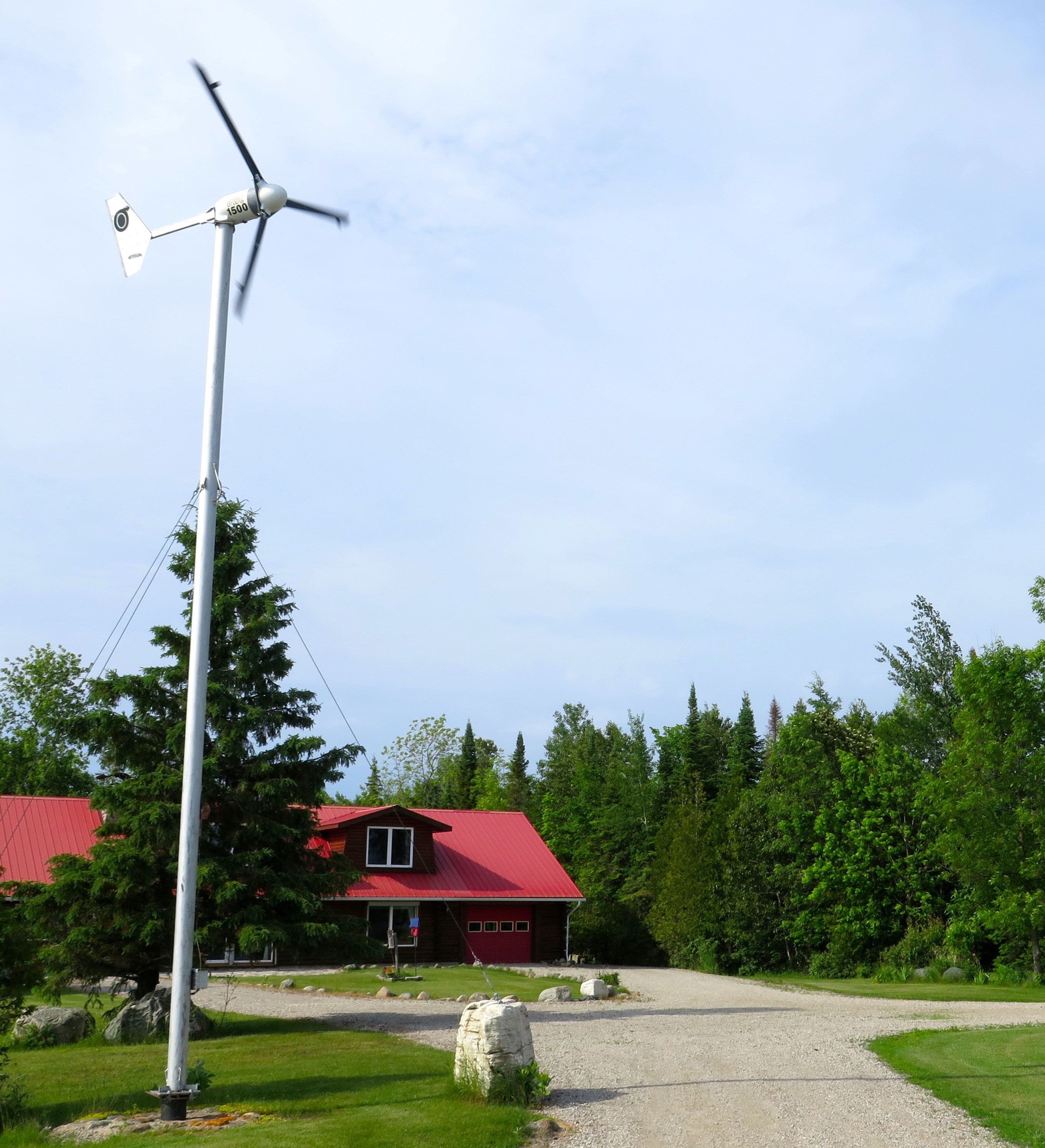 Off-Grid Living: Now More Possible Than Ever
The simplest pathway to true freedom.


Many people make the mistake of depending on public infrastructure to provide their family with clean water, energy, sustainable food, and clean waste disposal. Now, for the first time, Canada's Handiest Man will show you a dependable system to become truly independent, and it's simpler than ever.
"I have attended seminars and bought other online courses before, but Steve Maxwell offers the most comprehensive, thorough and detailed how-to guides out there today." - RM
Most folks don't realize it, but reliance on public infrastructure is not the most stable means of providing for themselves and their families.

Grocery stores and public water, waste, and electrical systems are no doubt convenient. But, in today's increasingly unreliable world, it's more important than ever to have the knowledge, skills, and tools to provide yourself and your loved ones with the necessities of living a peaceful and comfortable life on your own terms.

That's why I've put together an essential tool for anyone wanting to claim their independence from the system, one that I've worked almost my entire life to build.

In just a moment I'll show you exactly why living exclusively "plugged in" could be a huge mistake, and show you my breakthrough system for reliably setting your family up for sustainable success for generations to come.

But first, I'd like to introduce myself.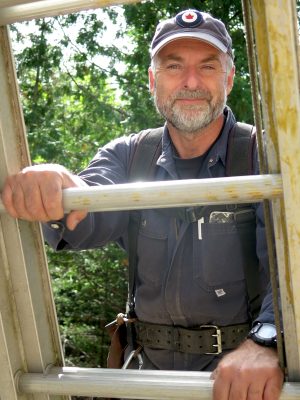 Hi, I'm Steve Maxwell

I'm known around my home country as Canada's Handiest Man, and I've been working with my hands for my entire life.

I've been in the how-to teaching business since 1988, writing articles for magazines such as Mother Earth News, Harrowsmith, Canadian Contractor, Home Workshop, plus online platforms around the world, but I've been passionate about hands-on work since long before that.

I still remember convincing my middle school shop teacher to let me forgo all class projects in favor of building a custom go-kart.

Since then I've kept myself busy with a wide range of sustainability projects on our island homestead like:

Outfitting our family's home with
off-grid energy systems.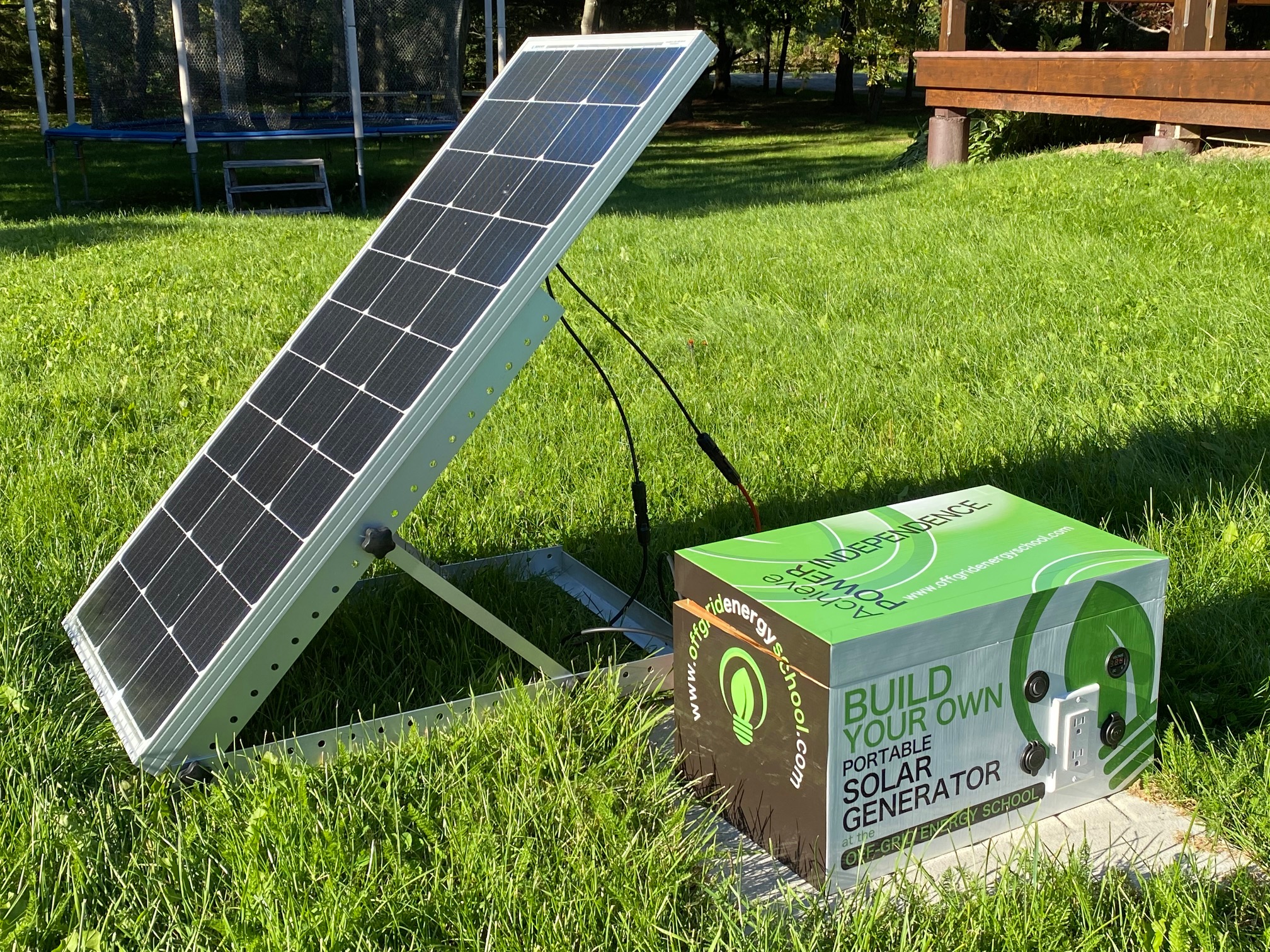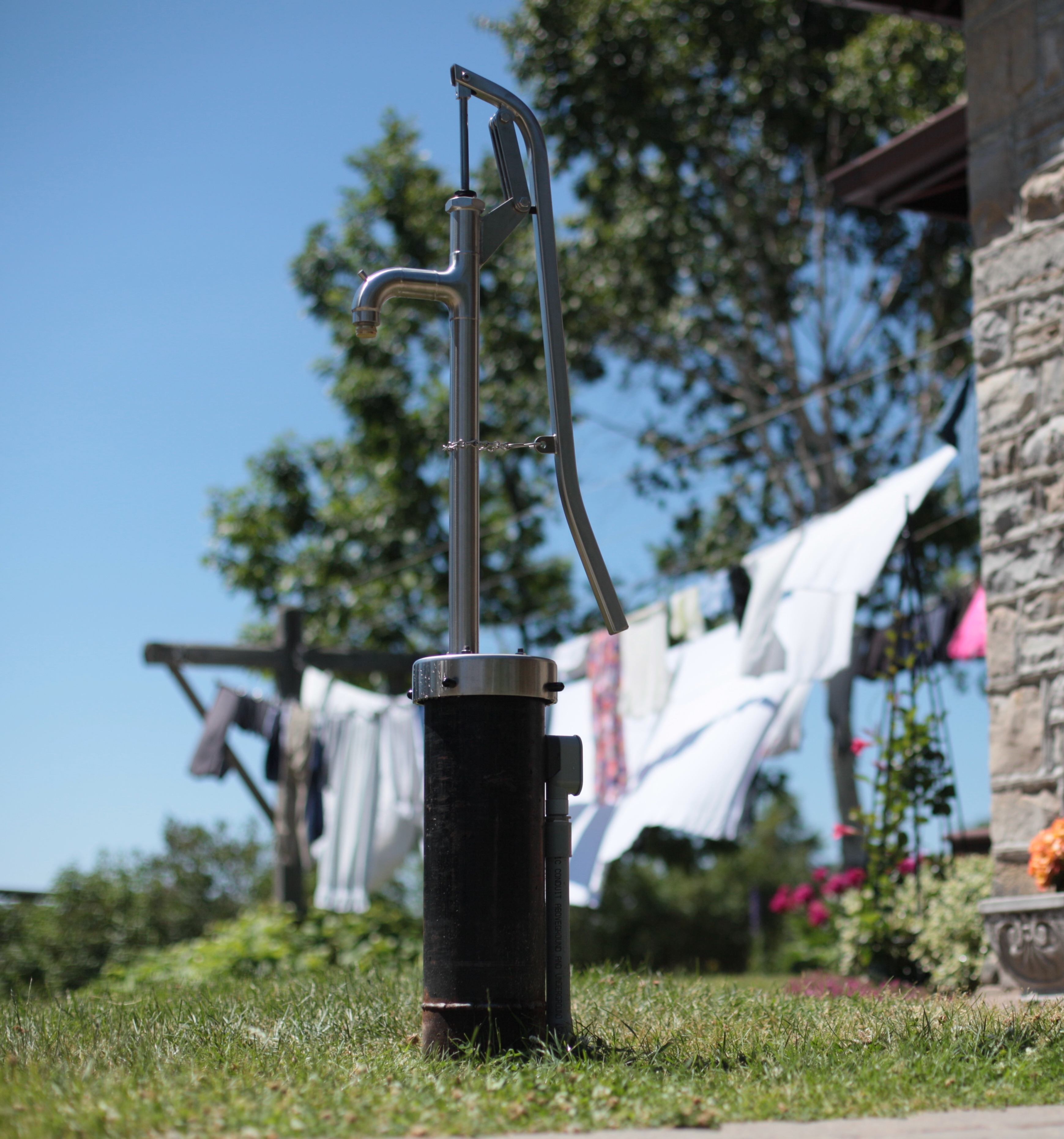 Installing a water well hand pump to
reliably draw clean water from our deep well.
Designing an emergency home food supply system that can keep you
fed for a year without going to stores.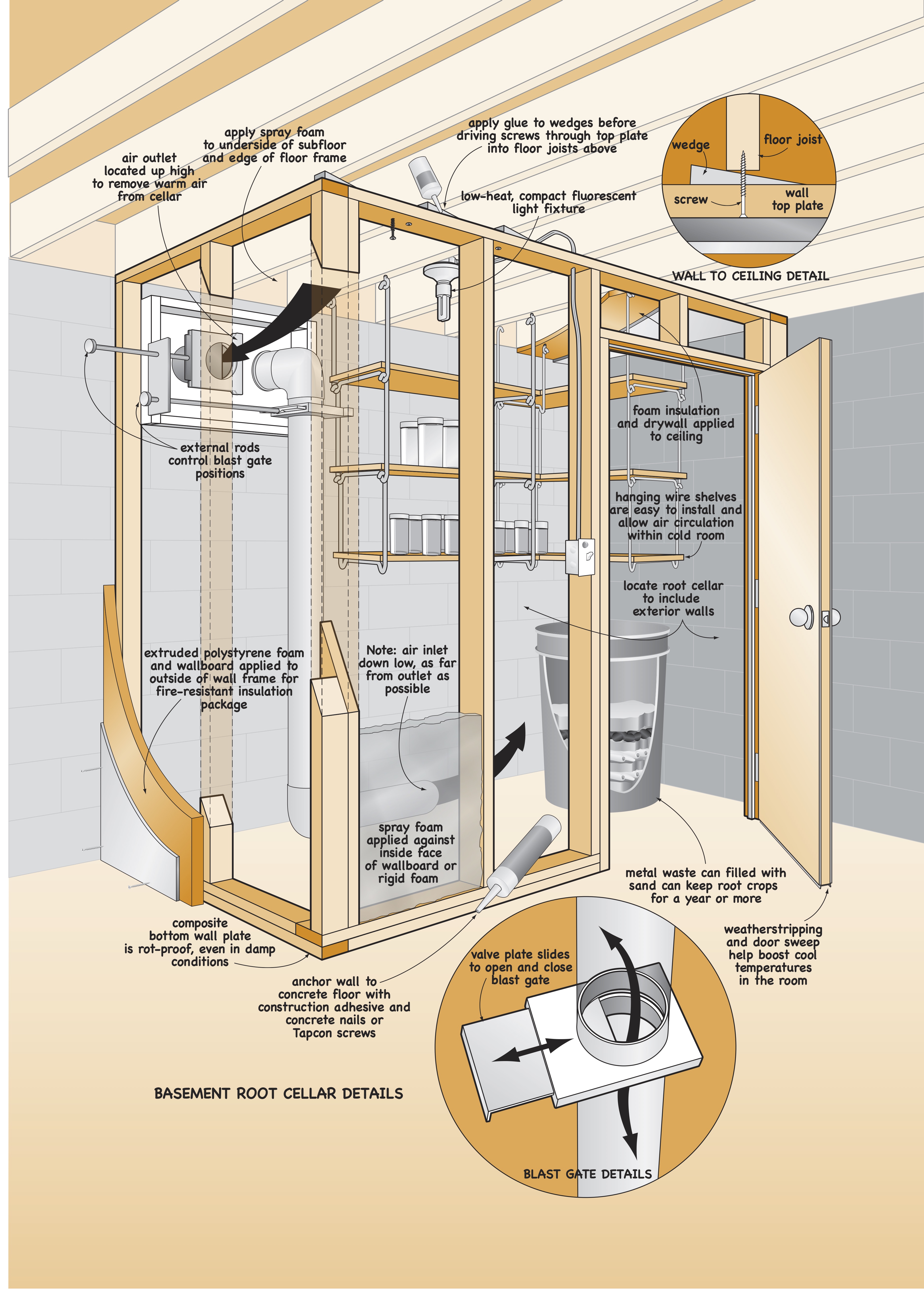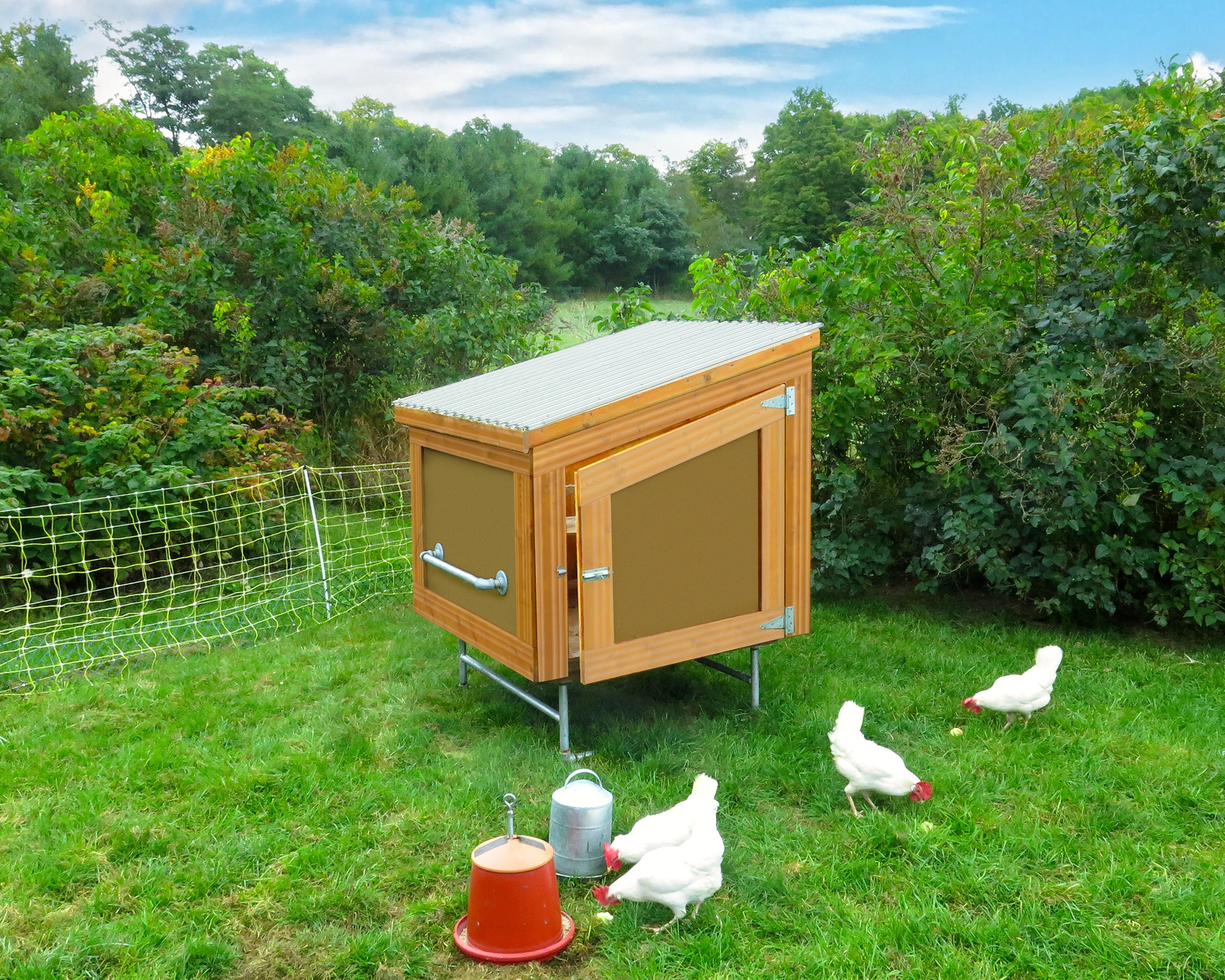 Building a coop to house my chickens comfortably and yield an
endless supply of eggs
.
And countless (and I mean countless) other projects.

I've built my family's stone house from basement to attic without help from a contractor, my family and I graze beef cattle and manage a large homestead.

I've constructed a custom workshop for the daily projects I work on and I also do a lot of work in the forest around my land.

Make no mistake, this is what I live to do and how I've been living since the mid-1980s.

Now, I want to educate others on how to bring comprehensive, sustainable joy to their homes.

At this point you may be asking why you shouldn't just keep living your life the way you have been. After all, it's worked so far hasn't it?

As I mentioned above:


Public infrastructure is far less reliable than most are aware.


Tens of thousands of people experience power and connectivity failure every year in my home country of Canada alone. One particularly devastating cell phone outage this last July left thousands of people without the ability to call 911.

When we take a look at our water supply, you'll find that a seemingly harmless chemical, fluoride, can act as a neurotoxin and hormone disruptor when consumed in unmonitored amounts. Measurable quantities of hormones and even recreational drugs are routinely found in treated municipal water supplies that come out of city taps.

Even our simplest food items like raw fruits and vegetables pose the risk of unwanted chemicals and pesticides.

Plus, we've seen first hand how quickly our grocery stores can empty in an emergency…

These are just a few examples of why it's more important than ever to outfit your home with easy-to-implement solutions to ensure you and your family will always be provided for in a manner you know you can trust.

You'll rest easy, and feel a sense of pride knowing that you've done right by yourself and your family, and see the joy in their eyes when you provide them the freedom to live their lives without relying on questionable systems.
"But Steve, I don't have any experience… Can someone like me really provide themselves with clean food, fresh water, and renewable energy?"


Rest assured, my friend, anyone (and I mean anyone) can achieve an independent, off-grid lifestyle by building just a few sensible assets.

The only thing you need is the desire to make it happen, and the tools, materials and guidance to get it done.

Leave the rest to me, as I've made it my mission to guide people just like you to a life of self-reliance using my fool-proof system.

I have a strong feeling that, by the end of it all, you'll look around and wonder why you ever doubted yourself.

"But Steve, can't I just find all this stuff online?"


The problem with scouring the internet for the right information is three-fold:
It's hard to ensure that the information you find is reliable.

Gathering the material is usually time-consuming and unorganized.

Implementation is difficult without proper one-on-one instruction.

Investing in a sure-fire systematic approach will ensure you don't waste your valuable time hoping to find everything you might need.

It's like taking a shortcut to the finish line. Instead of spending weeks, or months, attempting to gather all the necessary information (assuming you can find it all) you can start today knowing you have everything you could possibly need.

And with a system like mine, you not only have access to the materials, but you also get world-class instruction from me to ensure that everything proceeds quicker and smoother than through any other method.

Imagine that by the time your friend has struggled and scrambled to find most of the information you can get right here, you'll already be well on your way to completing the projects he doesn't even know how to start!


"But Steve, is it really worth it to upend my entire lifestyle?"


The answer to that question is a confident "Yes."

I can tell you from experience that living a life of self-reliance is, hands down, the most rewarding way to live.

The level of confidence you will feel being completely self-reliant is absolutely unparalleled, only to be topped by knowing that you've built it all by yourself with your own two hands.

Will it be laborious? Of course.

Will that labor be enjoyable, fruitful, and fulfilling? Absolutely.

You won't be "upending" your life. You will be revitalizing it.

Plus, with my expert instruction and access to me for any and all questions, the projects contained within can be completed smoother and faster than ever before.

You're mere steps away from painlessly revolutionizing the way you live your daily life.


We've seen how public infrastructure is far less reliable than we'd all like to believe.
I've explained, as Canada's Handiest Man, that it's simpler than ever before to provide yourself and your family with clean water, renewable energy, sustainable food, and clean waste disposal.

You've learned that literally anyone with the tools, equipment, and drive can significantly upgrade their lifestyle and add a never-before-experienced level of stability and security.

We've talked about how this lifestyle provides unparalleled levels of satisfaction, comfort, enjoyment, and fulfillment.

And we've discussed the impact of investing in a streamlined system, and seen how it can substantially expedite the rate at which you'll get the results you're looking for.

So,

What exactly can you expect to receive?


Once you secure your spot, you'll be granted immediate access to the most carefully designed self-reliance course bundle on the market.

ANNOUNCING: The Survive & Thrive Self-Reliance Course Bundle

This is the only system on the market designed and taught by an expert with 40+ years of experience that will walk you through EVERY aspect of living off-grid.

Those projects I said I'd worked on earlier? This course bundle will reliably guide you to accomplishing the same exact results and more!

Inside you'll be welcomed by a one-of-a-kind, well-formatted, easy-to-follow course curriculum.

They're structured in a way that enables you to learn as easily and efficiently as possible.

Inside each unique lesson are step-by-step instructions aided by graphics and videos to ensure you'll never feel lost or wondering what to do next.


Inside you will learn:
How to sustainably power your home without ever needing an electrical company

Multiple methods to feed yourself for a full year without ever going to the grocery store

3 easy solar powered projects to heat your home, dry your food, and provide yourself with emergency power

The details of sustainably directing plenty of fresh drinking water from a weak well straight to your faucets

How to revive a failed septic system or supercharge a functional system so it never stops working

Simple techniques to raise, keep, and house chickens for an endless supply of protein
7 Full Courses Included in this bundle:

The contents of this bundle amount to almost $500 worth of useful, easy-to-understand, expert guided information!

And my satisfied customers know that the extensive value contained within this bundle is worth far more than just a quarter of the average American's paycheck.

If we knocked the price of this bundle down by a full 20%, at $400 USD, it would easily be the best deal on the market considering the sheer amount of detailed, reliable instructions.

But starting today, we're practically giving this bundle away for the low, one-time price of only

$349.99
You won't find this amount of high-quality, step-by-step guidance anywhere else on the internet at this price.


Backed by 40+ years of experience, as Canada's handiest man, I have dedicated my life to learning the ins and outs of:
State-of-the-art solar energy

Fool-proof methods for sustainable food and water

Accelerating the reliability of septic systems



Everything you need to live an officially "off-grid" lifestyle

This package is designed to be the start, middle, and end of your once-in-a-lifetime transformation to a life WITHOUT depending on public systems.


And as a cherry on top 🍒:


With the purchase of this course bundle you'll get direct access to me via email to answer ANY questions you might have along the way!

Plus,

I'm so confident in this bundle's ability to teach you everything you need to know, that I'm offering a money back guarantee if this product doesn't provide you with ALL the guidance you need to: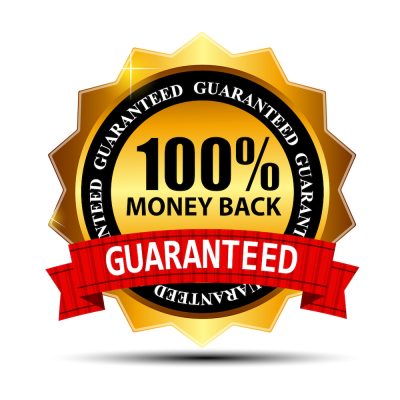 Gather plenty of clean water from a weak well

Feed yourself for a FULL year without going to the store

Power your home with renewable energy

Dry your food using solar power

Revive your failing septic system

Build your own solar generator

Heat your house with solar energy

Keep and house chickens for unlimited protein
And for a Limited Time


As if the value in this package wasn't enough…

From now until February 1st, 2023, as a limited time incentive, I'm giving away my MIG Welding for Beginners course for FREE!

That's a $179 value for no additional charge!

Don't miss your chance to get almost $200 worth of value, offer ends 2/01/2023

At this point, you have three choices:


You can choose not to leverage the knowledge I've spent my entire life organizing in a clear, easy-to-follow fashion.

You can seek the information you need elsewhere, risking that you can find it and praying it doesn't cause a headache big enough to make you give up.

Or,

You can go back to your regular life, and cross your fingers that you'll never experience a power outage, or lose heat in the winter.

You can roll the dice with contaminated water and chemical ridden vegetables.

Or,

You can join me in building a rewarding life where you NEVER have to rely on the government for any of your basic needs.

A life where you're prepared for any emergency.

A life of sustainability, comfort, and peace-of-mind knowing you'll always have everything you and your family need.

For a low, one-time investment of only $349.99, you'll get access to a game changing new program, and be well on your way to a brand new life of true freedom and independence.

What are you waiting for? Enroll today!
"Excellently put together course! Broken down into clear, easy to follow steps, well taught and very high video production quality. Really well done. Thank you."
- PF

"It has been a very enjoyable pleasure going through these easy to follow and understand online courses you offer. I am very excited to get started on new adventures.  
I just again want to say THANKS!!"
- EH

"Steve has been absolutely fantastic to work with. He is always prompt to answer questions, and we could not be happier with the results!"
- BT

"This is exactly what I needed! Steve has put a lot of work into this course and it pays off. The video is high quality, sound is good and content is easy to follow. Even if you have no background with trade work, you will be able to see exactly what tools to get and how to use them."
- NN

"There were definitely pointers and tips here that I have not seen on YouTube how-to videos."
- ML

"The diagrams, instructional videos and written instructions in Steve Maxwell's off-grid course were very helpful for understanding and constructing my own solar generator. I've tested the unit, charged the battery and had a"eureka" moment when it produced 120 volt power from the sun. Hopefully hurricane season on the east coast will not press it into service, but if so, it's ready to go."
- BV

"I have attended seminars and bought other online courses before, but Steve Maxwell offers the most comprehensive, thorough and detailed how-to guides out there today. His Sharpie pen explanation videos are so simple and easy to follow but really give you confidence. I feel like Steve will be there with me every step of the way as I make my dream to live in the country."
- RM

"Just the kind of information I was looking for. Again, many thanks for the info."
- BM

"I make my living by giving advice as a consultant and I recognize and appreciate good advice when I get it!"
- HH

"Thank you for your excellent course on building a solar generator. It gives me confidence to build one."
- TK

"Thank you so much for your time and effort in putting this course together. I found it not only helpful but interesting!"
- MH

"Steve is easy to understand and he delivers professional courses. He taught me a lot, and I learned mistakes I had made in the past. I will love to take other courses from this instructor."
- TG

"This course is well organized and covered a lot in a relatively short period of time. There were lots of tips I was not aware of. Definitely worth taking."
- DA

"I enjoy your courses. I've been in the construction field for 52 years (retired now) and find that there is always new information and ways to work and achieve your goals. Kudos to you keep it up."
- LR

"Very clearly presented and to the point. Excellent videos in the courses, too."
- KL

"I then ordered your course and was up until 3:00 am reading it! I can't wait to start planning! Thank you for sharing your expertise and for creating such a valuable course! I look forward to taking your other courses!"
- JT

"I would like to say thank you for this course. Very open and excellent explanation! Thank you."
- DB